AIR DISTRIBUTION CONCEPTS 
Fabric Dust
AIRTEST TECHNOLOGIES, INC 
Carbon Monoxide & Refrigerant Gas Dectectors
AIR DUSTRIBUTION CONCEPTS 
Unit Ventilators and Filtration
Annexair 
Custom Compressorized Packaged Equipment
Custom Air Handling Equipment
AMERICAN COOLAIR 
Exhaust Fans
BLC INDUSTRIES, INC 
Air Filtration Components
BROAN 
Ceiling Exhaust Fans
COMMERCIAL ACOUSTICS 
Commercial Silencers
COMPU-AIRE 
Computer Room HVAC Equipment
CRITICAL ENVIRONMENT TECHNOLOGIES 
Carbon Monoxide & Refrigerant Products Provider
DAIKIN/MCQUAY 
Applied HVAC Equipment & Systems
VRV and Light Commercial 
VRV Systems
Air & Water Cooled Condensers
Ducted & Duct-Free Fan Coil Units
Single & Multi-Zone Split Systems
Packaged Roof Top Units
Residential 
VRV LIFE Air Conditioners
Heat Pump
Air Handlers and Coils
Gas Furnaces
Package Products
Single Zone (Ductless)
DELTA COOLING TOWERS 
Cooling Towers
Dectron 
Pool Dehumidification
DRYAIRE
Pool dehumidication equipement
EHG 
HVAC Ductwork and Air
Distribution Products Provider
E.M.I 
Ductless Split Systems
ENVIRA-NORTH SYSTEMS
HVLS Fans
Epsilon 
Chiller & Boiler Plants
EESICK AIR PRODUCTS 
Evaporative Cooling & Make-up Air Units
FANTECH
Fans and ERV units
FIRST COMPANY 
Fan coil units
GOVERNAIR 
Custom air handlers with piping and controls
Needlepoint Ionization IAQ Treatment 
Vrv (Ductless & Ducted Fan Coils)
Mini Splits & Multi Splits
Rooftop Units
Air Handling Units
LOUVERS & DAMPERS, INC 
Louvers, Dampers & Roof Curbs
HUNTAIR 
Custom air handlers and fan wall technology
HVAC Manufacturing
IAQ Ionizing Panels
Air Terminals
IEC 
Ceiling, Hi-Rise, and Closet Fan Coils and Unit Cabinet Heaters
JOHNSON AIR ROTATION 
Heating, Cooling & Ventilating Air Rotation Units
KMC Controls 
LEADING EDGE 
Industrial Ceiling Fans
Marcraft Custom HVAC Systems 
Custom Air Handling
Straight Air Tunnel
Desiccant Dehumidifers
Custom Package Penthouse
Custom Mechanical Rooms
MARS 
Air Curtains
MAGIC AIRE 
Light commercial air handlers
MAMMOTH 
Custom penthouse and replacement multizone units
MARKEL PRODUCTS CO. 
Electric Heating Equipment
MARVAIR AIRXCEL, INC. 
Wall Mount & Vertical Packaged Air Conditioning
METAL-FAB INC. 
Products for Industrial Commercial, Residential, and Light Commercial Applications
NAILOR INDUSTRIES,INC. 
Fire & Smoke Dampers, Control Dampers, Grilles, Registers, Diffusers & Terminal Boxes
NEPTRONIC 
HVAC Products and Solutions
Oxygen 8 
VRV Integrated Outdoor Unit Solutions
PANASONIC USA 
ECOI and Mini Split Systems Lines
REVERSOMATIC MFG LTD 
Exhaust Fans, Dryer Booster Fans
Schwank
Air Curtains
High Intensity Heaters
Tube Heaters
Stadium Heaters
Electric Heaters
SEIHO 
Round grilles and nozzles
SOLARONICS 
Infra-Red Heaters
STERLING HVAC PRODUCTS 
Unit Heater, Make-Up Air Units
Stulz
Data Center & Mission Control Cooling
Systemair 
Commercial Recover Ventilators
TAYCON-TMi Building Automation
TEMPRITE 
Commercial heating and make up air unitst
TEMTROL 
Custom air handlers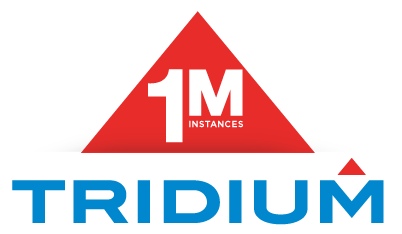 Tridium
AIR DUSTRIBUTION CONCEPTS 
Air Velocity, Temperature & Air Quality Measurement
Tetco 
Residential Geothermal Heat Pumps
Commercial Geothermal Heat Pumps
Water-to-Water Heat Pumps
Dry Coolers
TUTTLE & BAILEY
Grilles, Registers, Diffusers and Terminal Units Fabric Duct
TWIN CITY FAN CO.
Roof, Wall, Ceiling, Cabinet Fans, Blowers, Inline & High Pressure Blowers
UNITED ENERTECH
Wall Louvers and Control Dampers
VENMAR CES INC. 
Custom energy recovery
VENTAIRE 
Vehicle Exhaust Removal & Welding Fume Extraction Systems
WESTERN CANWELL 
Ridge Vents, Gravity Vents & Heat/Smoke Vents
ZONEX SYSTEMS 
Zoning Systems